News & Updates

sweek keeper
UPDATE: The New Sweek Keepers
After reviewing a number of excellent applications, the Sweek team is proud to introduce the new Sweek keepers:
You probably know most of them from their incredibly popular stories here on Sweek, and if you don't, now's a good time to check them out. If you have any questions about Sweek or our contests, looking for writing tips, or simply want to chat about stories or anything else, feel free to hit them up!
Thanks to everyone who applied, your enthusiasm for Sweek is truly inspiring! We hope to see you around on the platform and in future Sweek keeper recruitment rounds!
———————————————————————————————————————————————————————
Hey Sweekers! Our community keeps on growing, and we're absolutely thrilled to see so many talented people sharing their stories here. This also means that we are looking for more Sweek Keepers to assist us in organizing competitions, spotting the best stories, and helping the Sweek community get the most out of the platform by providing tips and collecting feedback.
If you'd like to become part of the Sweek Keepers' team, make new friends, develop your international network as well as your experience as a brand ambassador, then this is definitely something for you!
Your responsibilities as a Sweek Keeper would include:
Answering questions about Sweek, sharing important updates and providing feedback about the platform
Gathering feedback from the community and reporting it to the Sweek team
Staying up to date with the content of Sweek and helping us organise competitions, selecting stories etc.
Promoting Sweek on your own social media channels and in relevant groups
Ideally the English-Speaking Sweek Keeper:
Is fluent in English
Has a positive mindset and can-do attitude 🙂
Is a good communicator and is able to answer questions on relatively short notice
Always behaves in a professional and friendly manner
If you think you have what it takes to be a Sweek Keeper, then fill in the form that you'll find here: https://docs.google.com/forms/d/18GGSmj8pSX7C4v5pHiJ-Y1IZBQ6KwE1nIdNwzTyQTN0/viewform?edit_requested=true
The deadline for the application is the 31st of August!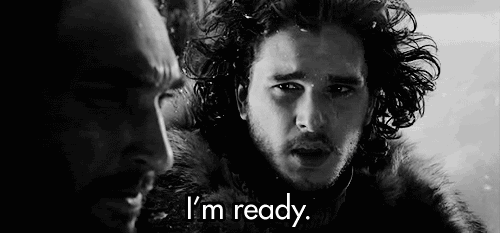 What do our current Sweek Keepers have to say?
Want some insider information before you apply? Here's what our current Sweek Keepers have to say about their experience:
Alpha:
https://sweek.com/profile/445783/74088
 One of the greatest things that has happened to me ever since I joined Sweek (well, aside from the amazing people and books on the platform) is being a Sweek Keeper.
Being a Sweek Keeper gives you the opportunity to do something greater than yourself – that is, help a whole community of writers, answer questions, assist them and be a voice they need in HQ.
 My time as a Sweek Keeper has been great and I have enjoyed every second of it.
 Shahzoda:
https://sweek.com/profile/200614/74088
For me, being a Sweek Keeper means being involved in the community and helping Sweekers reach new heights. If joining a group of amazing and dedicated writers who are there to lift up others and each other sounds like your kind of fun, then becoming a Sweek Keeper is the way to go.
Royal888
https://sweek.com/profile/426299/74088
I joined the Sweek Keeper team because it sounded exciting and fun. Signing up to become a Sweek Keeper helped me meet new people and I totally recommend that you apply. If you don't get into the program the first time, try again. I have learnt so much from my team and look forward to learning more in years to come. I think joining social media is not compulsory, but in my view, it can support you as a Sweek Keeper to connect with the Sweek community outside Sweek and share the love of writing and reading which Sweek promotes. That's what Sweek is about; the love of reading, writing and learning.
Rashmi:
https://sweek.com/profile/235954/74088
Responsibility – yes; fun – indeed; but what gives an edge to a Sweek Keeper is FRIENDS, lots of new friends and the best part is – they all share the same love – love of reading and the same passion of writing!
Before you apply, please be aware that this is a volunteer position. If you're motivated by a love of writing and a desire to grow your network socially, artistically, and professionally, then we look forward to hearing from you!
You can find the official Sweek Keeper profile, featuring writing tips, reviews, and interviews, here: https://sweek.com/profile/550516/74088 
Dear Sweekers!
We are very happy to announce that very shortly we will be introducing Sweek Keepers for the English market. These users will be helping Sweek grow and become a global community by assisting with organizing competitions, events and even helping us spot the best stories. Sweek Keepers will also be there for any questions and feedback about Sweek. Finally, they will be avid readers of Sweek stories 😉
Have you always wanted to work together with your friends and like-minded people to build a global platform that can enrich millions of lives? Join us as a Sweek Keeper! The deadline is until 17th of May.
Your responsibilities will include:
Answering questions about Sweek and sharing important updates

Gathering feedback from the community and reporting it to the Sweek team

Staying up to date with the content of Sweek and supporting other authors

Helping us organize competitions

Promoting Sweek on your own social media channels and relevant groups/channels

Any other awesome ideas you might have about promoting Sweek 🙂
We will review applications on an individual basis, however, some of the requirements are:
Being fluent in the language of your market

Being able to answer questions on a relatively short notice

Always behaving in a professional and friendly manner

Positive mindset 😉

Social media affinity/being active on social media
Last, but not least, besides being an official representative of the community and contributing to Sweek growth, all ambassadors will receive surprise Sweek gifts from us as a token of appreciation!
So you think you have what it takes to become our next Sweek Keeper? Just fill in the form below and you will hear from us until 28th of May. 
https://docs.google.com/forms/d/e/1FAIpQLSft5WOVA_V6Uaqmumh0sOCGGfSysEZGHBavH2S7h8WgkWl-mw/viewform