Sweek Harry Potter fanfiction competition: #MyPotterWorld!
UPDATE

Dear Sweeker,
Thank you for participating in the #MyPotterWorld competition! It was great for the jury to read all those creative versions, new characters, backstories and alternative endings. We proudly present the shortlist and winning story!
The Lost Weasley. – ShakespeareGambit
https://www.sweek.com/read/1/2200493569
His daughter – sharonaC
https://www.sweek.com/read/2/1300468047
Shared Powers – Dana Alink
https://www.sweek.com/read/62598/1400000162
Two Become One – Hazzer123
https://www.sweek.com/read/54761/1400000162
The Valki School of Magic – Titas Choudhury
https://www.sweek.com/read/57843/1400000162
What If? – thehalfbloodprincess
https://www.sweek.com/read/54779/1400000162

And.. the winner!
I'll sing you a lullaby of ruby blood dripping from your soul – TheCinderCrown
https://www.sweek.com/read/57038/1400000162
Happy birthday to our beloved queen J.K. Rowling and Harry Potter!
Today, we are celebrating the birthday of the author who changed our childhood forever; who brought magic into our lives and allowed us to discover the true power of literature and friendship. It is also the birthday of The Boy Who Lived! What could be a better day to organize our own tournament for all the Potterheads and let their imagination fly in our Harry Potter fanfiction competition?
No matter if it's already an existing fan fiction story of yours, or something yet to be written, we invite you to upload it on Sweek with the hashtag #mypotterworld. No limitations – the story can be as long as you want, poetry or prose, about anything related to any of the Harry Potter books! The Potterhead with the best story will receive $100 in Harry Potter goodies of their choice!
But there's more! Are you wise like a Ravenclaw or brave like a Gryffindor? Show your house pride and help it win the House Cup of Sweek! Add the hashtag of your house to your story and we will add 10 points to the hourglass of your house for every story you upload. The most popular story of each house will get a Hogwarts Scarf + Hat set! 
Get your quill and parchment out, come to Sweek and tell us your story!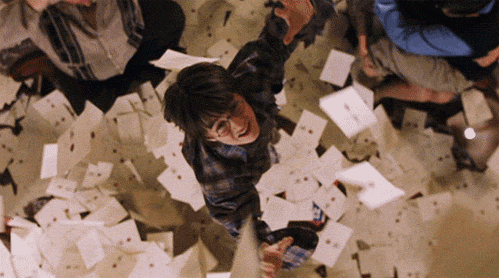 STEP-BY-STEP ON HOW TO JOIN
Step 1: Download the Sweek app or use our website:
Website: https://sweek.com/
Android app: http://bit.ly/SweekforAndroid
iOS app: http://bit.ly/SweekforiOS
Step 2: Create an account or log in
Step 3: Upload your story by going to 'My stories' and 'Start a new story'
Step 4: Publish your story with the tag #mypotterworld and your house tag (#HouseGryffindor,  #HouseSlytherin, #HouseHufflepuff and #HouseRavenclaw)  in the tags section in Story Details
That's it! Don't forget to share with your friends and family to get more readers ?
DURATION
Submissions open: 31st of July – 28th of August [extended]
Winners announcement: 20th of September
PRIZES
Best story [jury]: $100 of Harry Potter goodies of your choice*
Most popular #HouseGryffindor story: Gryffindor scarf & hat
Most popular #HouseSlytherin story: Slytherin scarf & hat
Most popular #HouseHufflepuff story: Hufflepuff scarf & hat
Most popular #HouseRavenclaw story: Ravenclaw scarf & hat
All the stories of the winning house will receive a very special letter delivered by a virtual owl 😉
SUBMISSION GUIDELINES
You need to be 14 years or older to participate. Younger participants need their parents' permission.
The story must be tagged #mypotterworld and your house tag in story details
No word limit
The story doesn't have to be exclusive, but needs to be newly uploaded on Sweek
The story is written in English, German, Dutch, Spanish, Polish, Turkish or Portuguese
The story must be created by you. You can also write with a friend if you want to, but in case you win, the prize will be shared.
The story must be submitted and finished before the deadline: 28/08/2017, 23:59 CET
You can participate with multiple entries
Crowd prize is determined by the number of followers (all the allowed languages are participating). The deadline for the followers count is: 19/09/17, 23:59 CET. Falsification of followers will lead to a warning, followed by immediate disqualification if the behavior continues.
*The goodies can be selected and purchased from https://worldofharry.com/. If the purchase is not possible for some reason, Sweek will transfer an equivalent cash/gift card amount to the winner.  The cash amount will be transferred to a bank account with a valid BIC code. The transfer fee will be paid by Sweek, but is not responsible for the conversion rate from Euro to a local currency the receiving bank uses. In case of non-availability of a bank account, a solution using Paypal or gift card to Amazon can be considered.